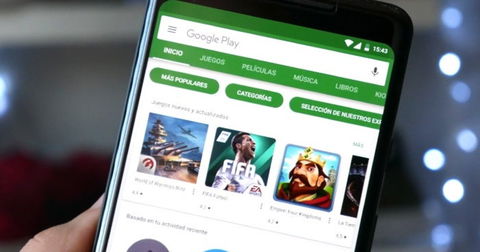 Google aún no ha eliminado 19 apps llenas de adware que se hacen pasar por Google Maps
Ricardo Aguilar
Google Play
Compartir
Parece que, últimamente, no hay una sola semana en la que no haya noticias sobre aplicaciones maliciosas en Google Play Store. Lukas Stefanko, quien ya se ha encargado de descubrir centenas de aplicaciones infectadas en la tienda de Google, expone en su cuenta de Twitter que hasta 19 aplicaciones se han subido a Play Store violando las reglas de Google, y haciéndose pasar por Google Maps.
En el momento que publicamos este artículo, las aplicaciones todavía siguen disponibles en Play Store, y acumulan en total más de 50.000.000 instalaciones. Stefanko ha proporcionado a ZDNet el listado de las aplicaciones, y afirma que desde ESET se ha avisado a Google del incumplimiento de las normas por parte de las mismas.
Un nuevo capítulo de Adware en Play Store
I tested over 15 fake GPS Navigation apps with over 50,000,000 installs from #GooglePlay that violate Google rules.

These apps just open Google Maps or use their API without any additional value for user, except for displaying ads.

Some of them don't even have proper app icon. pic.twitter.com/eeIFQS5IVU

— Lukas Stefanko (@LukasStefanko) 17 de enero de 2019
Listado de aplicaciones
Con nombres prácticamente idénticos e iconos que no se correspondían siquiera con las aplicaciones, estos paquetes APK nos mostraban una serie de anuncios para posteriormente ejecutar Google Maps. Stefanko muestra en vídeo el funcionamiento de las mismas, y como podemos apreciar, el objetivo de las aplicaciones no es otro que el de mostrar anuncios al usuario. Lo que más preocupa, según el researcher, reportó hace más de un mes estos comportamientos, y a día de hoy las aplicaciones siguen funcionando.
Purpose of these apps is ad revenue (easy money). They don't have any Navigation technology or know-how, they only misuse Google Maps.

Once user clicks on Drive, Navigate, Route, My Location or other option, Google Maps app is opened.

I reported it month ago. pic.twitter.com/ZB1j1GsBC8

— Lukas Stefanko (@LukasStefanko) 17 de enero de 2019
La tienda de aplicaciones de Google parece necesitar controles aún más firmes ya que, si bien la tasa de malware es residual, no termina de entenderse cómo la Gran G permite que aplicaciones que incumplen las normas de forma evidente sigan acumulando millones de descargas. En este caso particular, el incumplimiento no viene por parte de que las apps ejecuten Maps, ya que es totalmente lícito que una app permita abrir o usar un servicio de Google, sino en que estas apps intentan replicar el comportamiento de la propia Google Maps, algo que atenta directamente contra las políticas de la Store.
No Re-Creating Google Products or Features: Customer will not use the Services to create a product or services whose features that are substantially to or that re-create the features of another Google product of service
Temas relacionados: Google Play
Compartir
¡Suscríbete a Disney+ por solo 8,99€!
¡3 meses de Amazon Audible GRATIS! Accede a más de 90.000 audiolibros y podcasts originales