Estrenos de Netflix en julio de 2018: nuevas series y películas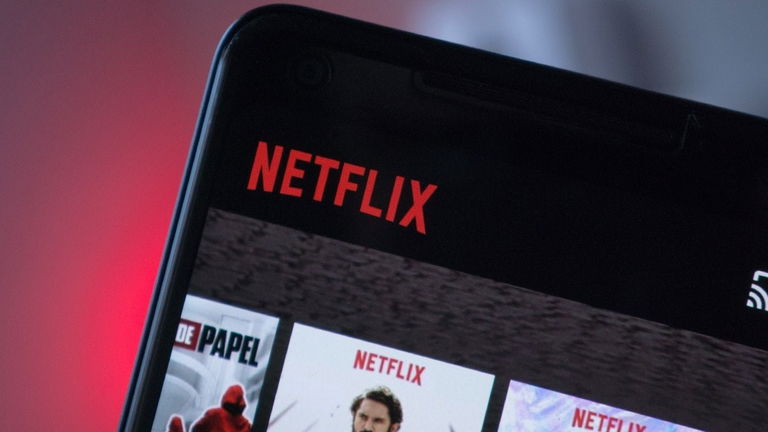 El verano acaba de comenzar, y mucho me temo que Netflix será el gran aliado de más de uno y más de dos en las calurosas noches de estos próximos tres meses. Por eso, la plataforma de streaming de series y películas por excelencia continúa sumando nuevo contenido a su catálogo mes tras mes, y el próximo julio parece ser uno de los que llega más cargados.
Entre las novedades que llegan en julio de 2018 a Netflix, vamos a poder encontrar la nueva temporada de la famosa serie Orange is the New Black, así como la galardonada película Her protagonizada por Joaquin Phoenix, en la que se relata la relación de un usuario con un sistema operativo. A continuación, pasamos a ver la lista completa de novedades.
Las novedades de Netflix en julio de 2018
Latinoamérica y Estados Unidos
https://youtu.be/iQovsaXSAJ4
1 de julio
Blue Bloods – Temporada 8
Bo Burnham: what.
Chocolat
Deceived
Finding Neverland
Get Smart
Happy Gilmore
Hawaii Five-O – Temporada 8
Interview with the Vampire
Journey to the Center of the Earth
Jurassic Park
Jurassic Park III
Madam Secretary – Temporada 4
Menace II Society
NCIS – Temporada 15
Pandorum
Penelope
Reinas de la comedia – Temporada 2
Rica, Famosa, Latina – Temporadas 1–4
Scooby-Doo
Scooby-Doo 2: Monsters Unleashed
Spanglish
Stealth
Swordfish
The Boondock Saints
The Lost World: Jurassic Park
The Princess Diaries
The Voices
Traitor
Troy
Van Helsing
We Own the Night
We the Marines
What We Started
2 de julio
Dance Academy: The Comeback
Good Witch – Temporada 4
Romina
The Sinner – Temporada 1
3 de julio
The Comedy Lineup
Chicas buenas
5 de julio
6 de julio
Anne with an E – Temporada 2
Comedians in Cars Getting Coffee: New 2018: Freshly Brewed
First Team: Juventus – Parte B
Free Rein – Temporada 2
Inside the World's Toughest Prisons – Temporada 2
Sacred Games
Samantha!
Somebody Feed Phil: The Second Course
The Fosters: Season 5 New Episodes
The Legacy of a Whitetail Deer Hunter
The Skin of The Wolf
White Fang
7 de julio
9 de julio
Lockup: Extended Stay – 1ra colección
10 de julio
12 de julio
13 de julio
How It Ends
Jim Jefferies: This Is Me Now
Kevin Hart: Let Me Explain
Sugar Rush
The Epic Tales of Captain Underpants
15 de julio
Bonusfamiljen – Temporada 2
Going for Gold
El show de Joel McHale con Joel McHale: Parte 2 – Parte 2
20 de julio
Amazing Interiors
Dark Tourist
Deep Undercover – 3ra colección
Duck Duck Goose
Father of the Year
Fix It and Finish It – 3ra colección
Home: Adventures with Tip & Oh – Temporada 4
Jimmy: The True Story of a True Idiot
Last Chance U: EMCC & Life After
Last Chance U: INDY – Parte 1
Luna Petunia: Return to Amazia – Temporada 2
22 de julio
An Education
Disney's Bolt
24 de julio
The Warning
Iliza Shlesinger: Elder Millennial
27 de julio
Cupcake & Dino - Servicios Generales
Extinction
Orange Is the New Black – Temporada 6
Roman Empire: Reign of Blood: Master of Rome
The Bleeding Edge
La peor bruja – Temporada 2
Welcome to the Family
28 de julio
Shameless – Temporada 8
The Company Men
Pixels
29 de julio
Her
Sofia the First – Temporada 4
30 de julio
A Very Secret Service – Temporada 2
31 de julio
Terrace House: Opening New Doors – Parte 3
Estas son todas las novedades que llegan a Netflix en julio en Latinoamérica y Estados Unidos. De momento, Netflix no ha publicado la lista de novedades que estará disponible en España el mes que viene. Actualizaremos este artículo en cuanto se anuncien las nuevas series y películas para España.